Let's talk data.
LENA is a national nonprofit on a mission to improve the lives of young children by putting powerful data on early talk and interactions into the hands of their families and teachers. Offering caregivers an objective picture of how much they talk with children gives them the opportunity to recognize where they are, reflect on their behavior, and feel tangibly successful when they make improvements. Children who experience more talk and interaction thrive, rapidly gaining the language, literacy, social, and emotional skills they need to enter school ready to learn.
Where are you in your LENA journey?
Looking for more information about LENA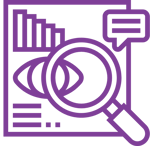 Do you want to learn more about how LENA's innovative "talk pedometer" technology is offered through community programs for families and teachers? Our Partnerships Team is happy to walk you through how it works. We can connect one-on-one or present to your whole team.
Ready to implement a LENA program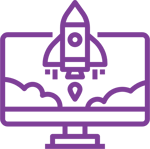 Are you convinced that putting LENA data into the hands of families or teachers in your community would benefit your initiative? Dive in to our LENA Readiness Assessment to walk through the stages of implementing a new LENA program. Based on your responses, we'll provide a customized Readiness Report with resources and next steps for moving forward. The assessment will take about 10 minutes to complete.