Join us for an upcoming webinar.

An Overview of LENA Programs & Outcomes
Tuesday, October 2, 2018, at 1:00 PM ET
Join us as we share more about the early talk programs offered by LENA! We look forward to providing an overview of LENA programs and sharing the most recent data on their impact across the country, as well as success stories from our partner sites.
Register here!

LENA Grow Outcomes
Wednesday, October 10, 2018, at 4:00 PM ET
Find out how LENA Grow is helping teachers to increase talk and interactive conversations in early childhood classrooms, and learn about the impacts we've seen with the program so far. Hear what teachers and coaches participating across the country are saying about the program! Register here!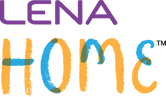 LENA Home: Overview & Outcomes
Tuesday, October 23, 2018, at 1:00 PM ET
Learn about LENA Home, an add-on to existing home visiting programs that combines a flexible, research-based curriculum with evidence-based feedback from LENA technology. Find out how LENA is helping parents and home visitors collaborate to improve children's language environments. Register here!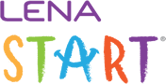 LENA Start: Overview & Outcomes
Thursday, October 25, 2018, at 2:00 PM ET
Join us to learn more about the effectiveness and ease of implementation of LENA Start, a parent group model designed to support increased early language development and interaction. Register here!

Introduction to LENA SP
Tuesday, November 13, 2018, at 1:00 PM ET
Join us to learn more about LENA SP, the most data-rich option of the LENA solutions, designed specifically for researchers, speech-language pathologists, early intervention specialists, and others who need detailed, scientifically reliable speech and audio environment data for children 2 months to 48 months old. Register here!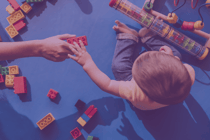 Field notes: LENA Start implementers on building community partnerships
On demand
Forming partnerships is one of the most effective ways to supercharge your program's reach and impact. In this webinar, hear from a panel of representatives from LENA Start sites on how they've identified and engaged key partners. This webinar has passed, but you will be emailed a link to watch the recorded version when you register here!