Launching new programs and adapting to virtual family engagement
On demand
Duration: 58 minutes
Families with young children are facing exceptional challenges during the pandemic and need support now more than ever. At the same time, organizations are facing uncertainty in budgets and staffing, while also rapidly innovating and pivoting to virtual support. We want to elevate stories to promote continual learning, and these are just a few organizations that are finding positive ways to navigate these challenges while continuing to pursue their mission of supporting families and children.
During this discussion, we heard from an organization that recently launched a new LENA Start program and another that shifted their existing program from in-person to virtual. We discussed why they took on a new program, what was most challenging, and strategies for effective family engagement in a virtual context.
We also shared the first of new data insights from our State of Early Talk Report, focusing this month on data from the home talk environment.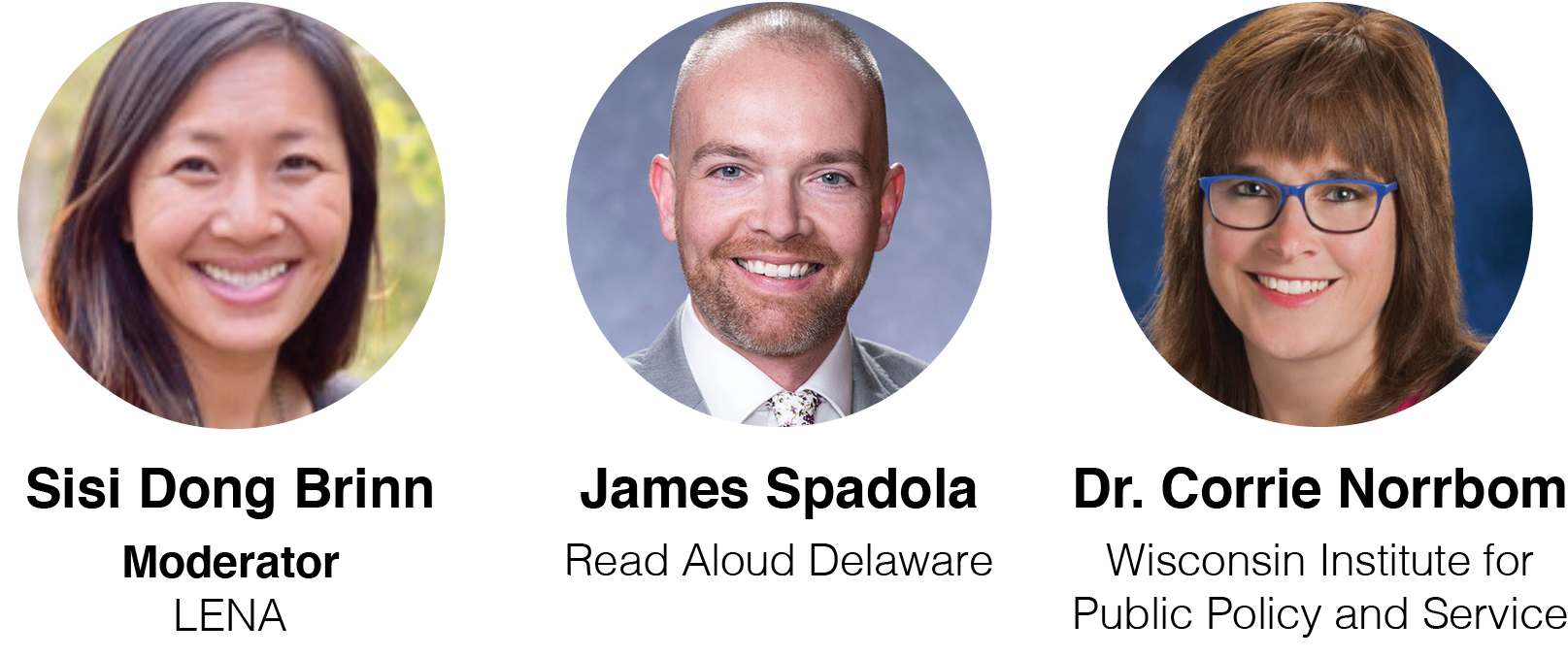 About James Spadola
James is the executive director of Read Aloud Delaware, an Iraq war veteran, guitarist, former police officer, and leader on various boards in Wilmington, Delaware.
About Dr. Corrie Norrbom
Dr. Norrbom has been health policy fellow at the Wisconsin Institute for Public Policy and Service (WIPPS) since 2013 and is a research partner with WIPPS. She is a family physician and assistant professor at the Medical College of Wisconsin-Central Wisconsin where she co-directs the Physician in the Community course. Dr. Norrbom is passionate about addressing the many factors beyond medical care that affect the health of individuals and their communities.