Providence Talks Replication: Celebrating and Looking Ahead
On Demand
In 2019, five U.S. cities were selected to receive a three-year grant to replicate the widely celebrated Providence Talks early literacy program. As the grant period draws to a close, we're sharing their stories of what worked.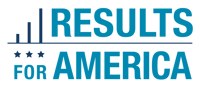 In this webinar, we'll be joined by leads from each of the cities, as well as Ellen Hur, Vice President of Results for America. Results for America is the replication program lead that supported these five cities to implement their initiatives, in partnership with LENA.
We'll hear about the impact their initiatives have had, their plans for future expansion, the support they received from the local government, and the key lessons they've learned along the way.
We'll discuss:
How the cities gathered and integrated feedback from those they serve.

Program adaptations and innovations.

Staffing and planning for scale.

The cohort implementation model and how working together became the "lifeline" of their experience.
Please join us for a rich and informative discussion!
Panelists:

Paul Govoni (moderator), Data Scientist, LENA
Ellen Hur, Vice President, Results for America
Ruth Ann Moss, Executive Director, Birmingham Talks
Barb Lito, Coordinator, Virginia Beach GrowSmart
Laura Westberg, Director of Research and Evaluation, Say & Play with Words, Louisville
Victoria Washington, Director of 313 Speaks, Brilliant Detroit
Magdalene Garcia, Coordinator, Hartford Talks