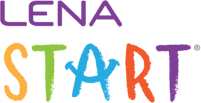 Forming partnerships is one of the most effective ways to supercharge your program's reach
and impact.
On demand
Duration: 59 minutes

In this webinar, we were joined by a panel of representatives from LENA Start sites who shared how they've identified and engaged key partners: Garrett Kuramoto of San Mateo County Libraries, Barb Lito of Virginia Beach GrowSmart, and Corrie Norrbom of the Wisconsin Institute for Public Policy and Service. The panel will be moderated by Laura Camp, who recently joined the LENA team after a 25-year career in public education.