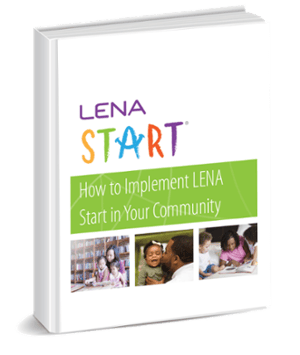 An effective recruitment strategy is at the core of your program's success, and, ultimately, its impact on the community. But it's often one of the hardest parts of program management. In this chapter of the LENA Start Implementation Guide, we've compiled best practices from our LENA Start sites around the country to help you get started connecting with families.
Learn how to:
Plan logistics to optimize family engagement
Utilize community partners to spread the word about your program (and review our ideas list of organizations to connect with)
Develop strategies for building effective long-term partnerships
We created "How to Implement LENA Start" just for our LENA Start partners, but we're making the chapter on recruitment available for everyone. Download today!