ReadPlayTalk

: How

one

school district

in Texas is prioritizing birth-to-five
Thursday, December 1, 1 p.m. EST
Duration: 1 hour
Mesquite Independent School District (ISD), serving around 40,000 students in the suburbs of Dallas, has developed a successful early literacy initiative powered by city-wide dedication to a unified vision: School readiness and early literacy are vital for long-term success, and they start at birth.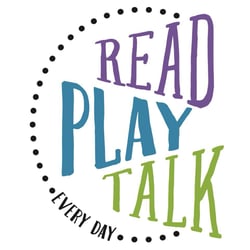 More and more school districts across the U.S. are investing in the early years to give children an equitable start. Likewise, more and more school districts are bringing the LENA Start program to their communities. Amplifying the importance of interactive, responsive early language environments is one of the easiest and most cost-effective ways to set young children up for long-term success, and that's what LENA Start is designed to do.
Each district's story is unique, and Mesquite ISD's in particular is one to be celebrated and emulated.
In this webinar, we'll talk with ReadPlayTalk's community liaison, Lindsay Paris. Attendees will learn:
How Mesquite ISD came to invest so intentionally in birth-to-five.

How ReadPlayTalk has built and sustained momentum through its first years, leveraging a variety of funding streams.

How the initiative has rallied the business community around in-kind partnerships.

How the LENA Start program has become an integral part of ReadPlayTalk's vision for system-wide impact.

How ReadPlayTalk has scaled its LENA Start program through collaboration with school district staff on elementary campuses, building a bridge between birth-to-five and K-12.
Panelists: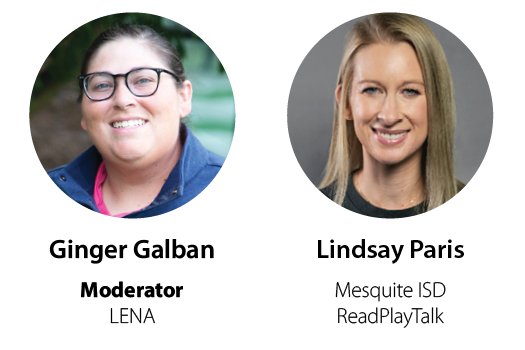 Ginger Galban (moderator), LENA
Lindsay Paris, Mesquite ISD ReadPlayTalk