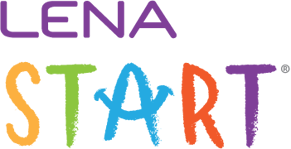 Build school readiness and strengthen families with parent-group classes.
Stream on demand
Learn more about LENA Start, an evidence-based group program for families that uses regular feedback from LENA technology to help increase interactive talk between adults and young children. This webinar includes an overview of program elements and outcomes.
We discuss:
How LENA technology works.
The key components of LENA Start's group model, including the curriculum, data-based feedback, and social capital building.
Explanation of what's new in LENA Start 3.0.

Program outcome data.