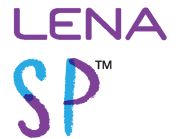 Gain early language insights in research and clinical applications.
On demand
Join us to learn more about LENA SP, the most data-rich option of the LENA solutions, designed specifically for researchers, speech-language pathologists, early intervention specialists, and others who need detailed, scientifically reliable speech and audio environment data for children 2 months to 48 months old.
We'll discuss:
The key elements of LENA SP
The LENA SP report data and available metrics
Implementation examples from our partners
After signing up, you'll be redirected to a video recording of this webinar!