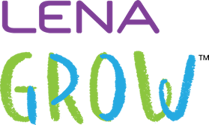 Transform interactions in child care through job-embedded professional development.
On demand
Find out how LENA Grow uses unique data insights coupled with strengths-based coaching to support teachers. Learn about the impacts and outcomes we've seen so far.
We'll discuss:
The key components of LENA Grow's professional development model for teachers
How our partners have implemented LENA Grow in child care settings
The data results as well as what we're hearing from teachers, coaches, and center directors participating across the country
After signing up, you'll be redirected to a video recording of this webinar!