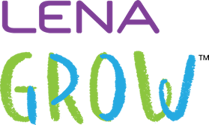 Boost kindergarten readiness through early childhood educators.
Time: Tuesday, June 19, 2018 4:00 PM E.T. (US and Canada)
This webinar will explain how LENA Grow is supporting educators and providing professional development to increase interactive talk in early childhood classrooms. We'll focus specifically on the results and lessons learned from the first year of LENA Grow operations in Escambia County, Florida.
We'll discuss:
Why the amount of interactive talk in early childhood classrooms has a profound on effect on a child's kindergarten readiness
The key components of LENA Grow's professional development model for educators
Specific results and learnings from implementing LENA Grow in partnership with the Early Learning Coalition of Escambia County