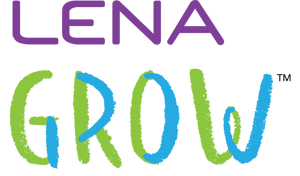 Explore a coaching session in action!
LENA Grow's practice-based coaching helps educators increase the number of conversational turns with each and every child in their care. A reflective feedback cycle is built in to the weekly session sequence and provides educators with opportunities to:
Get objective feedback on interactions in their classroom each week.

Reflect on their own data AND each child's experience.

Set personal goals and learn strategies to help achieve them.

Practice the strategies during their daily routines.
The program is designed to deliver these insights to teachers without putting any extra burdens on them. LENA Grow simply asks teachers to carry on with their normal daily routines and to participate in brief coaching sessions.
Fill out the form to see what a typical LENA Grow coaching session looks like.