A Guide to Funding your LENA Program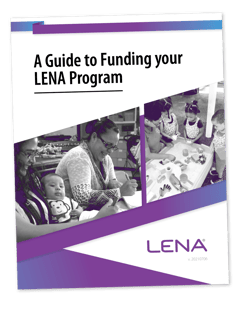 We know that seeking and securing funding sources for your LENA program can be a challenging process, but we're thrilled to help you along the way. The language provided in our Guide to Funding Your LENA Program is a starting point for adding a LENA program to your grant or funding application. Our goal is for the wording to be as "plug and play" as possible to reduce the lift for you.
Together we can use the power of early talk to improve the lives of children around the world. We're here to help every step of the way. As you review the content provided in this guide, please feel free to connect with our philanthropy team at KatharineCorrell@lena.org if you have any questions.